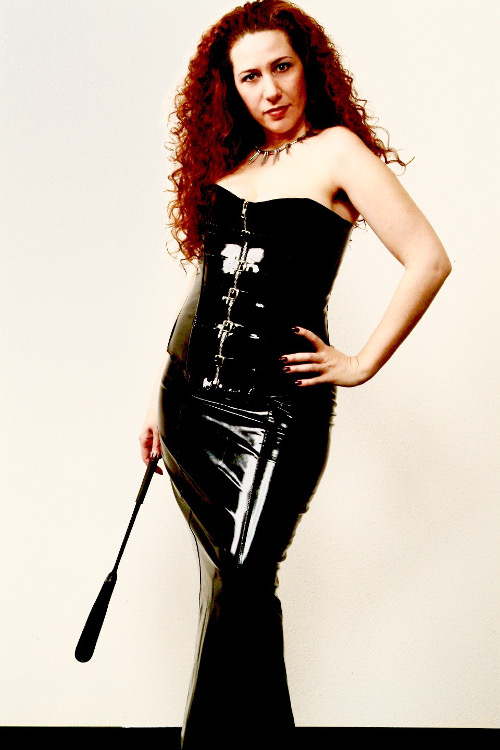 Got a question? 

It's probably answered here. Please take a look at the following list before contacting me. If you still can't find the answers you seek, my email address can be found on the Contact page.
What Are My Session Options?
Just Talk Sessions – 80/hr
Feeling trepidatious about taking the next step or want to have a meet and greet before committing to playtime? Perhaps conversation is all you're looking for. Then consider booking a simple, sexy chat. In addition to all the lovely options listed here I am also a sex and relationship coach. Coaching is a great thing to consider if you are looking for answers and information regarding kink, want a safe sounding board to discuss relationship issues, are looking to expand your BDSM and/or dating skill set, or just generally need someone to talk to about sex. You can find more information regarding those services over at TheKinkyCoach.com
Standard Session – 250*
Are you ready to play? For a Standard Session you should block out a window of two hours from the time you arrive till when you need to be walking out the door on the way to your next engagement. This will allow us time for pre-session conversation, a solid hour of playtime, as well as after-care and clean-up. I am not a clock watcher and prefer that my guests can be just as casual. That said, if you would like to have more than an hour of playtime please mention this when you schedule your appointment by requesting an Extended Session and adjusting the tribute accordingly.
Extended Session – 350* or 450*
Want a bit more time to play? Just add a half hour or an hour respectively. Longer play than two hours is an option for repeat playmates or very experienced players who are willing to put down a deposit.
The Touch-up – 200*
For returning playmates without much time to play. One hour, door to door. An abbreviated catch-up chat to cover the basics of that day's interests followed by an express lane 30 minute session with just enough time after to catch your breath, clean-up, and then off you go. Only an option for individuals that I have seen within the last six months.
Couple Session – 450*
Trying to bring some kink into your relationship? Maybe its already there but you're starting to run out of ideas? Want some guidance and tutoring on how to switch roles in an established relationship? Or maybe you'd both just like the thrill of a third person's energy, eyes, and appetite? I love the challenge and discovery of playing with couples. I insist on speaking with all parties involved (no "surprise" sessions) to book this option. In male/female relationships, please be sure to have the female identified partner make the initial phone call. Couple Sessions typically last two and a half  hours.
Duo Session with Molly Moore or Sarah Nicole – varies by provider

Sometimes another pair of hands, eyes, and the additional appetite of an extra playmate are just what the doctor ordered. If you are a greedy little submissive that needs more attention than one person can provide, or are interested in activities that are outside of my offerings, consider inquiring about having one of these luscious ladies join us. You can find information on each of them, as well as links to their respective websites, on my Links Page.
Duo Session with a Male Top
Do you have fantasies involving forced bi-sexuality, cuckolding, or getting toped by a couple? Boy do I have some sexy options for you. Alas, this is only an session option for people I have seen before…no exceptions AND I will only discuss this type of scene in person…though that can be a fun scene in and of itself.
I don't have any/much experience. Is that okay?
Absolutely! Many of the folks I play with are either brand spankin' new to BDSM, have only played a few times, and/or have never seen a Professional Dominatrix before. And that's totally natural. We all have to start somewhere. So why not get things off to a good start by playing with someone who knows what she's doing, obviously enjoys it, and won't judge you for wanting to explore your own kinky side.
Am I too young? Am I too old?
Given my own age, I prefer to play with people who are in their thirties or older. If you are under 30 and would still like to see me, please send me an email introduction first, as seeing younguns isn't a hard limit but is decided on a case by case basis. And I have always enjoyed the company of individuals with more mileage than myself. If the motor is still running, I'm happy to drive.
Do you play with women and/or transgender individuals?
Absolutely. I am pansexual and enjoy playing with people on any point of the gender spectrum.
Can I give you a gift in addition to the tribute?
Not something that is expected, but is always appreciated. If you are so inclined I've linked to a few options here. There are also numerous places to buy flowers or wine within a block or two of my playspace. My preference for flowers is anything red, orange, yellow or white. And in wines I enjoy Pinot Noir, Rioja, and the occasional Resiling but you are welcome to surprise me with one of your favorites.
Where are you located and what is your space like?
I am located in Seattle, Washington in the convenient and eclectic Capitol Hill neighborhood with many charming restaurants, pubs, coffee shops, and stores near by. I'm a quick 5 minute cab ride from most downtown hotels and roughly 20 minutes from Seatac Airport and the Eastside.
My playspace is private, secure, discreet, and I do not share it with other providers or rent it out. And, much like myself, it is elegant, comfortable, disarming, and extremely sensual with a solid side of sadistic. It also has air conditioning (which isn't often a necessary in this town…except for when it is) and is a furry-animal-free zone.
What kind of equipment and implements do you have?
As far as equipment, I have a bondage/CBT chair, a kneeling/spanking bench, a spanking sawhorse and a full sized bondage bed that also functions as a rack and facilitates partial suspensions. There is a dressing area and full wardrobe for feminization and cross-dressing including lingerie, breast forms, dresses, shoes, make-up and wigs. There are full bathroom facilities including a tub and shower (with masculine toiletries) for clean up as well as water sports. You can find an always expanding list of my implements, along with pictures right here!
Do you offer outcall?
Mostly no. I only offer outcall as an option for differently-abled individuals for whom travel and/or climbing stairs is not an option.
How tall are you?
Physically I am 5'2″ with a curvy but athletic figure. Personality wise I'm 6'2″ and built like Xena the Warrior Princess.
What size shoe do you wear?
I wear a size 8 1/2 shoe and a size 9 boot. My feet are one of my favorite erogenous zones and they LOVE to be worshipped.
How many years experience do you have?
I started actively exploring BDSM in the early 90's. I've been playing professionally since 2003.
Do you ever travel?
I'm a West Coast girl and often plan long weekends to places like Bellingham, Portland, the Pacific coast, and the San Juan Islands. I've also fallen in love with the Hawaiian Islands and try and visit every year or two. You are welcome to enquire if I have plans to visit any of these places soon. I don't often post my travel plans, as they are usually vacations, but if arrangements are made in advance, I'm open to a bit of a "working" vacation.
Do you offer distance domination by phone, email, Skype, carrier pigeon…?
I only play with people in person at this time.
May I use you as a reference?
I don't require references myself but I am happy to provide references for former playmates as long as it has been no more than a year since we last saw each other. If you would like to use me as a reference to see another provider, please contact me first with the date/s that I last saw you and a few unique things about yourself to help refresh my memory – like where you are from, what type of work you do, anything special you shared about yourself (not what turns you on or what we did unless it was a very unusual fetish). And I'm much better at faces than names so you are always welcome to include a photo.
May I be your personal submissive, pet, sissy, slut, toy, house-boy…?
Nope. Though I am a lifestyle Dominant, this is a professional website not a personal ad.
*All tribute is for my time and/or a "fantasy show" only. No offer of any other service or activity is to be implied, insinuated or otherwise agreed upon. Any attempt to connect the tribute to an illegal act will result in immediate termination of communication. All interaction beyond a "fantasy show" is between two or more consenting adults and has nothing to do with any financial arrangement. By contacting me, you are agreeing to the above terms.